Obsesion, Raw G, Miki Flow, Brwn Bflw, Do D.A.T &
Slumgodsfrom Zulu Nation
Freestyle backstage Mandeep Seth, El Tipo Este y Steelo


La banda Cubana Obsesion pasó por Oakland durante su giraEstados Unidos 2011. El duo compuesto por el Tipo Este y Magia comenzó en 1996en La Habana y desde su incio se convirtieron en un elemento primordial en elmundo del Hip-Hop caribeño.
Entrevista/Interview: El Tipo Este By/Por Sr. Mosstro
Cuban Hip-Hop duo Obsesion visited Oakland during their 2011U.S tour. The band is composed by El Tipo Este y Magia, a married couple thatbegan producing and recording their own albums in La Havana in 1996.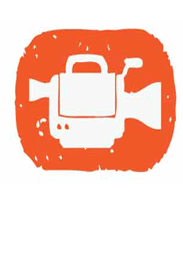 Paul Flores

La musica de estos chicos se enfoca en concientizaral publico sobre problematicas politicas y raciales que aun penetran lasentrañas del sistema. Ever sincetheir beginnings they became an important figure in the Cuban Hip-Hop Scene.Their music focuses in creating consciousness about several political andracial problems that exist and permeate our system.
Aquí los dejamos con el Freestyle-Allstars en dondeparticipó Boots Riley de The Coup, Steelo, Raw-G, Do D.A.T., Miki Flow, DjLeydis, Wanda Kruda de Las Krudas, Mandeep Sethi, Deuce Eclipse de Bang Data,Julio Magaña de Brwn Bfflo y Magia vocalista de Obsession.
We leave you here with Freestyle-Allstars with Boots Rileyfrom The Coup, Steelo, Raw-G, Do D.A.T., Miki Flow, DJ Leydis, Wanda Kruda fromLas Krudas, Mandeep Sethi, Deuce Eclipse from Band Data, Julio Magaña from BrwnBfflo and Magia, lead singer from Obsession.

Para ver más programación, fotos, videos y entrevistasvisita:
Check out our programming, photos, videos and interviews check us out via: